Why I Created This Course
You know that writing blogs or articles is a powerful way to share your ideas with the world and build your expert reputation. But it's sometimes hard to know where to start and what to talk about. And for many of us, writing blogs or articles can be a time-consuming or frustrating process. But it doesn't have to be.
Over the past five years, I've written an average of 100+ blog posts per year for publications like the Harvard Business Review (180+ articles published), Forbes (250+ articles published), Entrepreneur, TIME, Business Insider, Inc., the World Economic Forum blog, and more. 
In the Rapid Content Creation Masterclass, I'll show you in detail the processes I've developed for how to create content quickly and effectively, from this point forward.
Dorie Clark's Course Participants and Private Coaching Clients Have Been Published In Media Outlets Including:
In this course, you'll learn how to:
Quickly come up with ideas for compelling posts

Structure and outline your content efficiently

Leverage content creation as a form of networking

Write fast and painlessly, so that each post takes no more than 60-90 minutes – period.
You'll leave the masterclass with outlines of 10+ pieces that will be easy for you to take action on, a detailed editorial calendar, and the permanent knowledge of how to create great content quickly. That's the cornerstone for building your expert reputation.
How Is the Course Structured?
Because it's an online course, you can go at your own pace. The course contains approximately three hours of video instruction, including writing exercises, guest expert interviews, a 'hot seat' analysis, and more. You'll have immediate access to all course materials, and can review them at your convenience. Of course you'll hopefully want to spend time after taking the course writing your own articles!
New outlook on strategy and writing
"I've written for Forbes and Venturebeat and have 70+ articles on Linkedin, but each one is typically hard to conceive and deliver. I wanted to improve my writing process and signed up for Dorie's very reasonably priced course, stuffed with insights. My biggest takeaway was a very strong realization that my writing strategy needed to change, and within one hour pivoted my direction to accompany my business goals."
Personal and professional growth
"The Rapid Content Creation Masterclass was a real boon for me both as an amateur blog post writer and also for a column I'm now writing for our regional newspaper. Dorie did a great job of seeking out our specific questions and concerns and addressing them through diverse class exercises. I so appreciated the one-on-one case study counseling session, the special guest insight, the community built, and helpful Q&A throughout. Hats off to Dorie and I'm looking forward to my upcoming date to work more with the class resources and further map out my next steps!"
A great investment
"The rapid content creation masterclass provided the impulse I needed to jump into writing for newspapers in my home country. Dorie´s experience and generosity gave me the courage to do it. This has been a truly valuable investment."
Uplevel your content creation
"I signed up for Dorie's course because I write blog posts and articles, and I wanted to become more consistent at it and figure out how to best use my writing to position myself in my niche. Despite having read numerous blogs and watched some webinars on content creation, Dorie's course still had a lot of new knowledge for me. I particularly liked her structured method to create content regularly, and her strategy to reach new audiences and outlets for your writing. Best of all, she provides useful exercises to ensure you complete her course with a strong plan to uplevel your content creation. I like Dorie's authenticity and the time she spends answering every question her participants have for her. "
Published in two days
"Here is the result: two days after taking the course, my work was published on Thrive Global. I had been thinking of taking the action for a long time...but your course pushed me to actually do it! Thank you!"
The kickstart to my goals
"Thank you for making the masterclass session available. The framework and tips you shared were incredibly useful. The 'hot seat' workshop, where you walked through outlining an article together, was gold. I took tons of notes, and the next day, I followed your exact approach to outline my very first blog post for my new site -- a goal that had been on the back burner in my mind for about the past 10 years. So again, thank you for sharing your expertise and for offering up plenty of 'you can do this' positive vibes through the course. It was a catalyst, and gave me the fuel I needed to get started."
My VA couldn't believe it!
"Thanks for the course. I wrote the headlines for 64 blogs within an hour of taking the class. My VA who has been trying to get me to blog for years couldn't believe it!"
I Had to Stop to Write
"I am halfway through your Rapid Content Creation Masterclass and I had to stop to write. Two hours later, I had written 8 blogs! Your course is amazing. I wonder what fantastic things are going to happen when I finish the course. :) "
Not just the techniques, but the course to put my thoughts out.
"After taking this course, I regularly (weekly) put up articles on LinkedIn and my website. The course has not only given me the techniques, but the courage to put my thoughts out. Case studies, personal examples, and incorporating views from other experts make Dorie's work unique. I highly recommend Dorie's courses on Rapid Content Creation and Writing for High Profile Publications if you're looking to build your personal brand and expand your reach through writing."
By the end of the masterclass I was brimming with ideas
"Dorie's 'Rapid Content Creation' masterclass was exactly what I needed for my business. In three hours, I created the content plan I had been putting off for three years! The class was informational, practical, actionable – and motivating. By the end, I understood the process and was brimming with ideas."
Rapid Content Creation Masterclass: Special Guest Interviews
The course features special interviews with:
Forbes contributor and NYU professor Brian Honigman, who shares his techniques for writing high quality content and placing it in leading publications, including the Wall Street Journal, Forbes, Entrepreneur, and more.

Anne Sugar, who participates in a live hotseat to workshop one of her articles. After taking this course, Anne became a regular contributor to both Inc. and the Harvard Business Review!
If you think this sounds like a fit for you, click the "enroll now" button below to access all the course materials immediately. This is your chance to get serious about content creation and take action now.
I wrote an article in 45 minutes!
"I wrote an article today in 45 minutes! FORTY FIVE! That's a record for me since it usually takes me a couple of days, at the very least! I just wanted to say thank you for your valuable course. You've saved me so much time and unnecessary energy. I've already started working on my next article, and I can't wait to practice and refine this process even more!"
Multiple publications in the last few weeks!
"The Rapid Content Creation Masterclass provides a step-by-step road map and was just the spark I needed. I've had multiple publications in the last few weeks and several more accepted. Thank you!"
This course fulfills what it promises!
"This course definitely fulfills what it promises. Dorie leads you through the steps to create your own brand. As an international professional residing in the U.S., I also gained a different perspective about the importance of creating my own content and many fundamental concepts for career growth. All of Dorie's work clearly comes from true experience, contemplation, wisdom and effort."
A great investment!
"The Rapid Content Creation Masterclass was a great investment. The course helped me write more efficiently while maintaining high standards for attention to detail. The guided exercises, links and resources were productive. Since enrollment includes lifetime access, I replay the course when I'm seeking fresh momentum for new projects. Great value."
Dorie is an amazingly talented executive coach
"Dorie is an amazingly talented executive coach. She has a rare ability to dig beneath the surface of the obvious and find the nuances that can make a difference. I have purchased two of her masterclasses so far - including this one - and have watched each episode multiple times. Each time, I have gleaned something new that I can put to work right away in my role as a Chamber of Commerce President. I am a true fan and follower. Thank you for being so real and approachable, Dorie."
Helps me connect with clients
"Dorie's enthusiasm is infectious in helping others brainstorm ideas, get them written into articles in record time, and share them proudly with the world. She makes it easy to move from "I can't" to "I am." As an executive coach, this is essential to express the value I deliver - which helps me to connect with clients who are looking for what I have to offer. Thank you, Dorie!"
The perfect set of instructions
"This course was the perfect set of instructions I needed for writing a business blog. There were helpful tools for creating topics, testing the title's strength, and ways to bolster each paragraph. The Rapid Content Creation Masterclass made it easy for me to sit down and finally start writing."
I love the class!
"I love the class! In general, I am a good writer, but when it comes to finding the subjects that could possibly interest people in my field, that's when it becomes tricky. And that's where your class comes in handy. I now can find the subjects, know how to submit, create a publication plan, etc. With all these practical tips, I find myself with so many ideas!"
The course made it easy!
"The Rapid Content Creation course helped me find topics to write about. I posted twice on LinkedIn since last week and I already have another 2 articles in store, and I'm writing others three times a week. You made it easy by showing us how to plan in advance!"
Completely leveled up my ability!
"I took your Masterclass on creating content and it completely leveled up my ability to create content quickly."
Frequently Asked Questions
Will This Course Guarantee Me Placement in a Prominent Media Outlet?

To be clear: no. The focus of the Rapid Content Creation Masterclass is helping you learn how to write great material, quickly and effectively.

What If I'm Not a Great Writer?

If you're *really* not a great writer (flunking high school English and the like), you should probably start with a private writing coach or take more remedial classes. But for the majority of professionals I've seen, when they say, "I'm not a great writer," that typically means one of two things: 1) they don't enjoy writing because it feels stressful and takes them a long time; and/or 2) they feel like they're not a master prose stylist. If those are your concerns, this course can probably help. Writing blogs or articles feels much less stressful when you understand the structure and what editors are looking for, so you know what you're aiming for. And you definitely don't need to be a 'literary' writer for blogs & articles - in fact, that's often a hindrance. What editors are looking for is clean, clear prose - something where the organization of the post makes sense and the ideas are easy to understand. If you're able to do that well, you're in great shape.

How Is This Course Different from Writing for High Profile Publications?

I also offer a course called the "Writing for High Profile Publications." I also recommend it, and you can check it out out at learn.dorieclark.com/courses/highprofile. But to clarify the difference, this course focuses on how to write high quality articles quickly. Writing for High Profile Publications focuses on how to tailor your submissions to specific publications, develop your unique voice while matching the editorial style they're looking for, and tactical strategies for how to break in with editors, so the material covered is different.
Landed two speaking events!
"I am thrilled to tell you that your course has been extremely helpful! I've had lots of new article ideas and I've recently landed a spot in a regional newspaper and a column in my company's magazine. This also helped me land two invitations to speak at events at my alma mater - it means a lot to me to be sought out as a speaker."
Inspired me to write an article last week!
"Just wanted to let you know that I really enjoyed your content masterclass. It got me inspired to write and put out content again - in fact, I wrote an article last week. Signing up for your course was a good decision, and I'm glad I took it."
A clear framework
"I enjoyed the course very much. You've given me facts, techniques, a clear framework, and your enthusiasm. Thank you."
I placed a piece in the perfect publication for my business!
"I just wanted to say thank you! I've been a freelance writer for years, but I've struggled to identify how to use my writing to boost my academic editing business. Your course was super helpful, and I recently published a piece with Inside Higher Ed, which is just about the perfect publication for my business. Thank you for your advice and help!"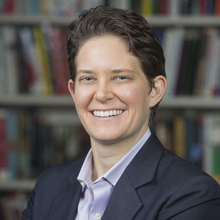 Author: The Long Game, Reinventing You, Entrepreneurial You, and Stand Out
Dorie Clark
Dorie Clark teaches executive education for Columbia Business School and is the author of The Long Game, Entrepreneurial You, Reinventing You, and Stand Out, which was named the #1 Leadership Book of the Year by Inc. magazine. A former presidential campaign spokeswoman, the New York Times described her as an "expert at self-reinvention and helping others make changes in their lives," and she has been named three times as one of the Top 50 Business Thinkers in the World by Thinkers50. Named the #1 Communication Coach in the World by the Marshall Goldsmith Leading Global Coaches Awards, Clark is a frequent contributor to the Harvard Business Review and hosts a weekly interview show for Newsweek. Recognized as a "branding expert" by the Associated Press, Inc., and Fortune, Clark is a marketing strategy consultant and speaker for clients including Google, Microsoft, Yale University, Fidelity, the U.S. State Department, and the World Bank. She's also the producer of a multiple Grammy-winning jazz album. You can download her free Long Game Strategic Thinking Self-Assessment at dorieclark.com/thelonggame
Email
$995.00

$995.00

Writing for High Profile Publications

Writing for High Profile Publications is an in-depth online course focused on how to break into premier business publications. It covers how to create effective pitches, align with their editorial preferences, and network your way into warm introductions.

Enroll Now
1

Rapid Content Creation Masterclass Video - Start Here

Recommended Books on Writing and Content Creation

Rapid Content Creation - Key Concepts to Remember

Rapid Content Creation Guided Exercise Worksheet

Rapid Content Creation Links and Resources

Guest Expert Brian Honigman's Sample Pitch to Publications

Dorie Clark - Rapid Content Creation Masterclass Transcript

BONUS: Strategies to Leverage AI in Your Writing, featuring guest experts from Dorie Clark's Recognized Expert course
5 star rating
Ready to Write
Julie Mello
I'm excited to get writing after completing the Rapid Content Creation Masterclass! The delivery of the content is straightforward and wonderfully conversati...
Read More
I'm excited to get writing after completing the Rapid Content Creation Masterclass! The delivery of the content is straightforward and wonderfully conversational. None of it is rocket science, but that's its charm. Whenever we humans are stuck, we often want to think it's because something is difficult and complicated. In reality, we mostly just get in our own way and sometimes need a little push from someone who has found a way forward (at least that's been my experience). Any difficulty and complexity is generally solved with simplicity and taking action. Start out small and work up to bigger goals. Let this quick but content rich course be a catalyst if you've been meaning to do more writing (or any at all) and haven't been able to figure out how to get started. Dorie and her guest speakers give very specific and actionable steps to get going and get writing! Thank you!
Read Less