Picture a gathering of interesting, talented and generous professionals who are committed to sharing their best ideas with the world.
Imagine spending a glorious fall day in New York City learning behind-the-scenes strategies and tactics about every aspect of becoming a thought leader in today's crowded marketplace.
On Friday, November 15th, you'll experience it at RExCon: the Recognized Expert Conference.
If you're committed to taking your business to the next level and want to learn the secrets of how to get heard in today's noisy & competitive business environment, this is the conference for you.
Learn concrete strategies for getting your ideas heard that you can apply immediately

Connect with a community of like-minded, high-level colleagues who can become friends and allies

Get a behind-the-scenes view of how to differentiate yourself from the competition and stand out in your field
RExCon will take place from 8:30am – 6:30pm on Friday, November 15th on Manhattan's Upper West Side. 
We'll provide coffee and tea in the morning, a healthy lunch, and a wine reception after the event so you can mingle with new friends and colleagues (5:00 – 6:30pm).
How to Break Into TV: Featuring Emmy-winning former national TV producer and business author Paula Rizzo.

Secrets to Writing for Prominent Publications: Featuring Liz Kislik, frequent contributor for Harvard Business Review, Forbes, and Entrepreneur.

Elite Positioning: How to uplevel your brand, perception, and pricing in the minds of customers.

Hot Seats: In which I'll solve select attendees' business challenges live onstage!

Open Q&A: To discuss any aspect of becoming a Recognized Expert
Frequently Asked Questions
Is the conference only for people who have taken the Recognized Expert course?

No. While it's a great way for people already in the Recognized Expert community to connect in person and get to know one another, the community is expansive and always welcoming. It is open to any talented professional who is committed to learning, and to relating to others with a generous spirit.

What will I get out of RExCon, and how is it different from other conferences?

RExCon is the only conference dedicated to cracking the code on how to get your ideas heard in a crowded, noisy world. We'll share detailed, real world strategies for how to become known as pre-eminent in your field. RExCon is a community that values the generous sharing of knowledge. Information is power, and once we understand the real way things work, we can take action to get our ideas heard and help our colleagues along the way. It's my goal for you to leave RExCon not just with acquaintances, but with multiple new friends who can change your perspective and your life.

What is the cost?

In order to keep RExCon affordable for as many people as possible, it is the lowest-priced gathering I have ever held. The cost to attend is $750; the price rises to $900 on 10/1.

What if I register and it turns out I can't attend?

There are no refunds given, but you can allocate the $ you spent as a credit toward any other course I offer (such as Recognized Expert, Writing for High Profile Publications, etc.) or a future in-person event. (There is no expiration date on the credit.)
If you think this sounds like a fit for you, click the "enroll now" button below to join us - and take a powerful step toward becoming a recognized expert in your industry.
$199.00

$199.00

Rapid Content Creation Masterclass

Buy Now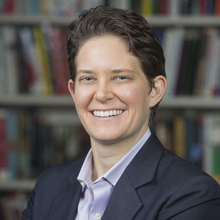 Author: The Long Game, Reinventing You, Entrepreneurial You, and Stand Out
Dorie Clark
Dorie Clark teaches executive education for Duke University's Fuqua School of Business and is the author of The Long Game, Entrepreneurial You, Reinventing You, and Stand Out, which was named the #1 Leadership Book of the Year by Inc. magazine. A former presidential campaign spokeswoman, the New York Times described her as an "expert at self-reinvention and helping others make changes in their lives," and she has been named one of the Top 50 Business Thinkers in the World by Thinkers50. Named the #1 Communication Coach in the World by the Marshall Goldsmith Leading Global Coaches Awards, Clark is a frequent contributor to the Harvard Business Review and hosts a weekly interview show for Newsweek. Recognized as a "branding expert" by the Associated Press, Inc., and Fortune, Clark is a marketing strategy consultant and speaker for clients including Google, Microsoft, Yale University, Fidelity, the U.S. State Department, and the World Bank. She's also the producer of a multiple Grammy-winning jazz album. You can download her free 88-question Entrepreneurial You self-assessment and learn more at dorieclark.com.
Email
$995.00

$995.00

Writing for High Profile Publications

Writing for High Profile Publications is an in-depth online course focused on how to break into premier business publications. It covers how to create effective pitches, align with their editorial preferences, and network your way into warm introductions.

Enroll Now